The Gib
$1,224.00
$1,632.00
Save

$408.00

(25% Off)
This product is currently sold out.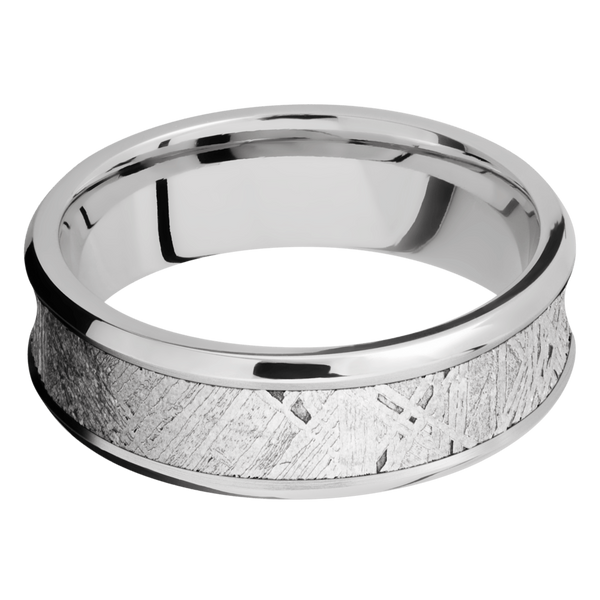 Cobalt Chrome and Meteorite. The Gib emblazons sublime Cobalt Chrome with a stately Meteorite inlay.
7mm Wide Concave Bevel Shape Cobalt Chrome Band with a Polish Finish
One 5mm Centered Meteorite Inlay
Lifetime Warranty
View a Ring Care Guide Here
This ring comes with a comfort-fit inside the ring, which means that the center of the ring is true to size and gets slightly larger toward the edges of the ring. The comfort fit makes it easier to get the ring on and off, and fits more comfortably on the finger. Keeping that in mind, if you were sized based on standard fit rings some people like to order their ring slightly smaller than their ring size (normally a quarter size smaller), if they like their rings to be snug on their finger.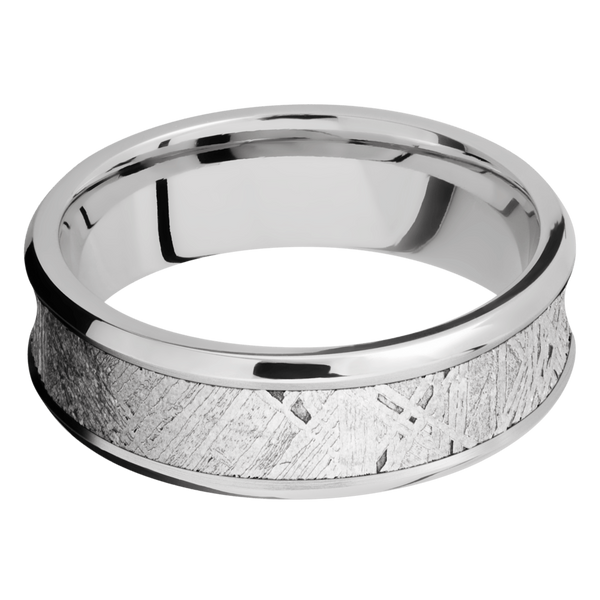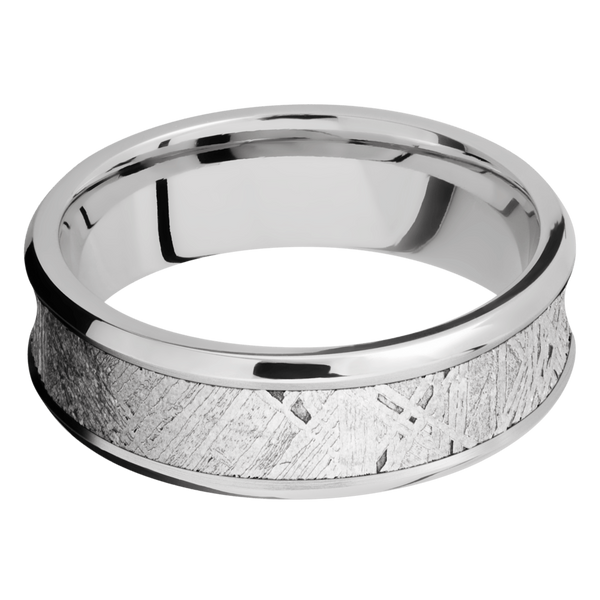 Guarantee: We've got your back, all of our rings come with an amazing Lifetime Warranty. If your ring ever isn't as amazing as when you first got it we will get it looking like new, there is no charge for these services, you would only need to pay for shipping. View all the details here.
Sizing: We have found most people overestimate the size of their fingers. We get it, and we're not here to judge. Most of our designs include an insanely comfortable comfort fit inside the ring which can make the ring feel looser than a standard fit ring. If you aren't used to wearing a ring, everything may feel too tight to start out. However, a ring that's too loose can come off and become lost. Due to this, we highly suggest you size your finger using the "Bend and Twist" method. Once you have a ring sizer over your knuckle, there should be a bit of "resistance" in taking it off. When taking a ring off, bend your knuckle slightly and twist it. Trying to pull it straight back over your knuckle without bending and twisting can cause it to catch the skin and not give an accurate size.
Custom Designs: Not seeing exactly what you want? Use our Ring Design Tool to modify this ring or get precisely what you want! Since we hand craft every ring when it is ordered, unlike other stores who buy their rings at wholesale from a catalog, we can help you get a ring that is as unique and awesome as you.
Fabrication Time: As our rings are masterfully hand crafted they do take time to make. This ring is normally completed within 3-4 weeks, but can sometimes take longer. Most of our rings are currently not experiencing any delays due to COVID-19, but with how quickly things change, please be aware that delays are a possibility. If you need it sooner, just add Rush Processing at checkout and we'll do all we can to get it to you in at least half the time of standard processing.
Please note, monitor manufactures aren't as good as we are, so monitors may display colors differently.
Still have questions that need some answers? Contact Us Here.

*We include a FREE Silicone Ring with orders sizes 4-13, to use during those times that you need something a little less formal, or for those times that require a softer ring.